An episode of
Wild Kratts
.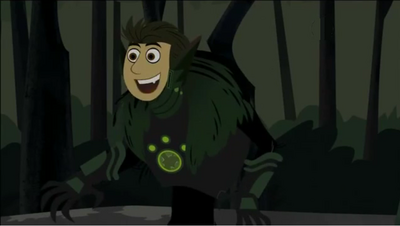 Story
When Martin and Chris assist the Tasmanian Wildlife Service in tagging endangered Tasmanian devils in order to learn more about them, they discover that Zach Varmitech has begun kidnapping them to create a ferocious new Zachbot. And, to make matters worse, a malfunction in Chris' Creature Power Suit has Chris transforming erratically and uncontrollably into a Tazzy Devil and back again! As the Wild Kratts team works to foil Zach's horrible plot, Chris experiences what being a Tasmanaian devil is all about and the gang discovers that a healthy ecosystem actually contains both predators and scavengers.
Characters
Animals
Ad blocker interference detected!
Wikia is a free-to-use site that makes money from advertising. We have a modified experience for viewers using ad blockers

Wikia is not accessible if you've made further modifications. Remove the custom ad blocker rule(s) and the page will load as expected.